Promoting quality and cost containment through recognition and
         financial incentives.

Excellence in Action,our pay-for-performance program, promotes quality, cost containment and excellent service through recognition and financial incentives. Our PFP program enhances quality, improves outcomes and increases members' satisfaction with their health plan all while reducing your spend. 
Because quality and service are as important as cost containment, our PFP program rewards only those healthcare professionals that have demonstrated excellence in all three areas. Performance is evaluated from a variety of sources, including claims data, utilization and chart reviews.
Channeling your members to the most effective and cost-efficient providers.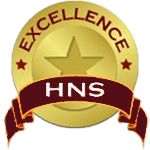 Healthcare professionals who qualify for our PFP program are awarded financial incentives and special designation as an "HNS Center of Excellence" on our website and in provider directories. This designation allows your members to make better healthcare choices, channeling more patients to the most effective and cost-efficient providers.
To learn more about HNS' innovative solutions, click here.