Credentialing solutions to improve efficiencies and help you manage costs.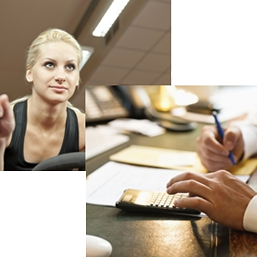 The time and resources required for the provider credentialing process result in increased administrative expenses.  HNS eliminates these expenses by managing the entire credentialing process for you and we deliver a network of tiered and fully credentialed health care providers that adhere to evidence-based treatment guides.
We understand the importance of careful provider selection and ongoing monitoring.  Each of our health care professionals is credentialed based on NCQA and URAC guidelines.  Our credentialing standards ensure your members have access to
an outstanding network of qualified health care professionals. 
Through an array of cost-saving administrative services and solutions, we  improve efficiencies, reduce your administrative costs and burdens, and help you meet new medical loss ratios. 

  
By improving internal efficiencies and decreasing administrative costs, we are creating a more efficient health care delivery system for everyone. 
To learn more about HNS' innovative solutions, click here.
*NCQA has reviewed and certified HNS in Credentialing functions only. For complete details on the scope of this review, visit www.NCQA.org.