Connecting patients to effective, conservative
        treatment options - improving health and enhancing
        lives.

 

 
HNS shares the same mission as doctors and other healthcare professionals -
improving the health and lives of their patients.
Through our networks of trusted healthcare professionals, and innovative network management solutions, we help make healthcare more accessible, more effective
and more affordable for everyone.
HNS provides an array of administrative, clinical and support services to help you
navigate the ever-changing world of managed care, so you can stay focused on 
improving the health of your patients. And with access to millions of covered lives
you'll have continuous steerage of new patients, providing a more stable patient base.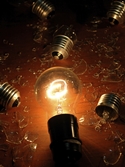 Learn more about the benefits of being part of the HNS
  Network of Healthcare Professionals.


  For information about joining the HNS network, call (877) 426-2411,
  extension 142.